The food: Bun Oc (or Snail Soup)
Where to find it: Bun Oc Restaurant on Cau Go St, Hanoi, Vietnam
-:-
Welcome to another edition of #FoodEntrepreneur Friday, where I serve up an order of international food with a side of insight for entrepreneurs.
-:-
Curiosity. That's what impelled me to amble into this hole-in-the-wall noodle shop in Hanoi. Vats of boiling soup churned at the shop's front-door entrance.1 My eyes sifted through the wafting swirls of steam. Among the haze, I discovered a food more curious than my own curiosity: snail soup.
Curiosity is what brought me into the shop, and soon I learned curiosity was what made this shops' snail soup so delicious.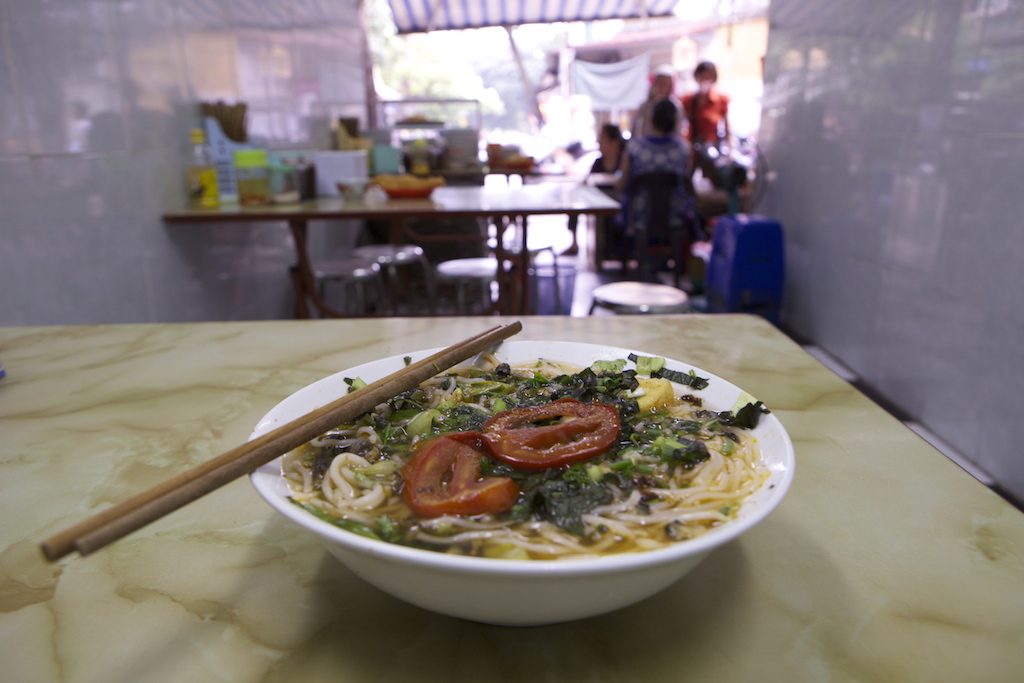 After venturing deeper into the snail soup shop, I eventually found myself siting at a table staring at a fresh bowl of snail soup. First the smell of Vietnamese pork broth punched my senses. Then a sharp scent of freshly chopped ginger and scallions emanated and lingered. Small snails littered layers upon layers of noodles, both of which soaked in the pork broth. I lifted my chopsticks, full of vegetables, snails, noodles and all, and discovered a truly exotic dish.
Snail soup: the unexpected mix of traditional Vietnamese pho-like soup with its unconventional snails forced me to learn more about this dish. With an empty bowl and a nearly-satiated curiosity, I marched up to the soup shop owner, Quynh Trang.
Like a scientist in a laboratory, Quynh surrounded herself with her supplies, ingredients and tools ready for experimentation. She mixed the large vat of soup broth before her. I humbly stepped up to her laboratory of food and asked her how she was able to make such a deliciously exotic soup.
She smiled and continued to mix the soup. At first I didn't think she understood my English, but somehow her smile told otherwise. It was as if she was keeping some information from me.
"Well," I thought, "Two can play at this game." So I decided to stand around for a while and watch.
What I witnessed unfold before me was a woman who knew one of the key ingredients to effective entrepreneurship: curiosity.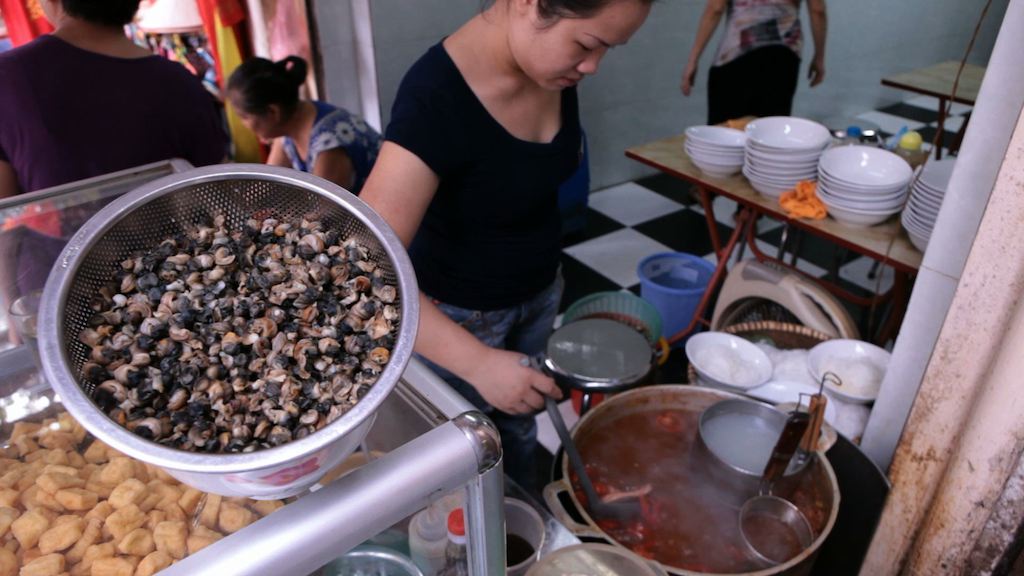 At Quynh's 'laboratory' she surrounded herself with ingredients that supplied both her curiosity and cooking. To her immediate left she had conventional Vietnamese soup ingredients like rice noodles, tofu, vegetables and assorted meats. However, above those ingredients she placed foods like snails, chicken feet and octopus tentacles. Along with the churning vat of broth, it was like a scene out of a witches' folktale.
As I watched Quynh cook her soup, I noticed how she would ladle some broth into a bowl and experiment with different flavors. She created one bowl with extra tomatoes and octopus. After a small sample spoonful of the broth, Quynh's grimaced reaction told me the verdict: disgusting. However, Quynh later added ginger, snail, tomatoes and mushrooms into her next bowl. The result? Well, I believe the below picture and Quynh's wide smile will tell you the outcome.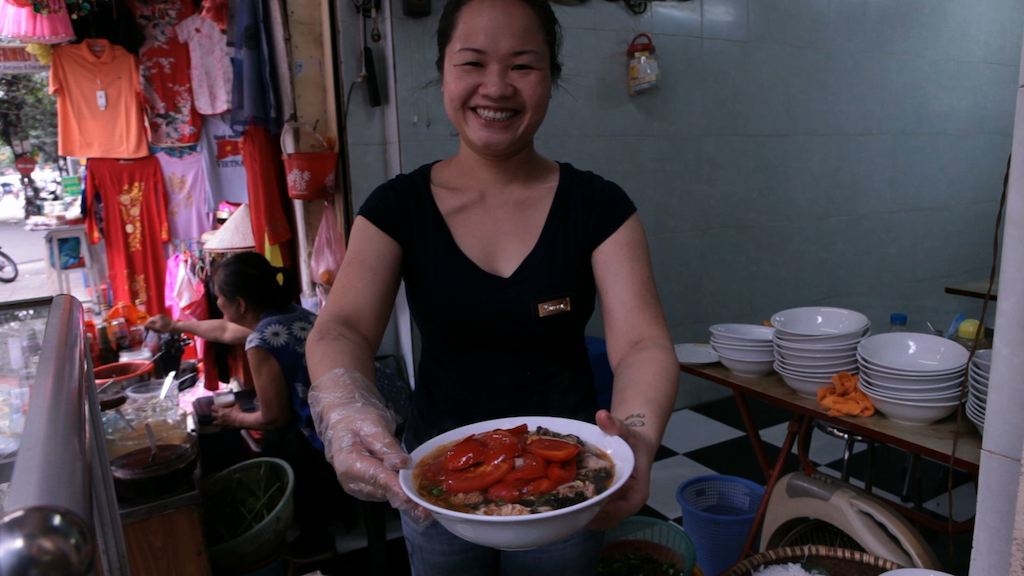 Throughout the day Quynh will stand behind her vat of pork broth base, experimenting by the bowlful. Some experimentations yield delicious results, like her snail soup, and many other experimentations will be not-so-appealing. Just like the old inspirational adages that encourage leaders to fail again and again until they succeed, experimentation is a part of the entrepreneurial process.
And do you know what's behind all great experiments (whether they be new recipes or business plans)?
Yep, that's right: curiosity.
Stay curious, my entrepreneurial, food-loving friends.
-:-
Still curious? More characteristics of successful entrepreneurs:
Pay attention to trends and leverage your skills
1 In Hanoi, most food shops have their kitchen in the front of their building. It makes it easy for this motorcycle-crazy city to grab meals on-the-go.