The food: Spanish Jamón Ibérico
-:-
Welcome to another edition of #FoodEntrepreneur Friday, where I serve up an order of international food with a side of insight for entrepreneurs.
-:-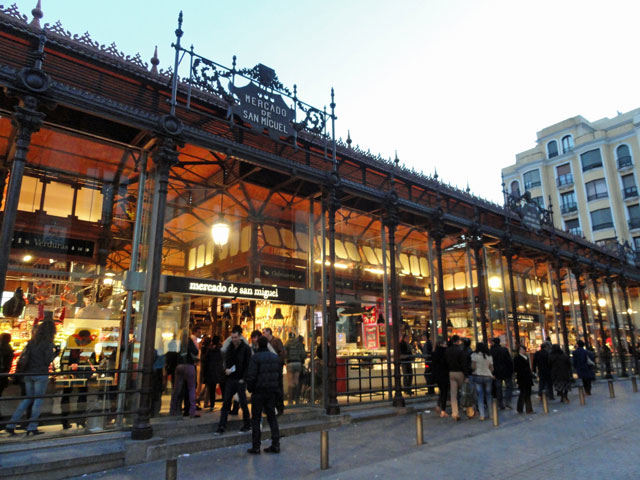 When you stroll into Madrid's Mercado de San Miguel, the glass door entrance opens and you're flooded with sensations: food sellers yelling prices behind display counters, rainbows of fruit stands lining the walls and a woodsy fragrance wafting through the halls. You amble from wine seller to ice cream parlor wondering from where this earthy fragrance emanates. Spaniards built Mercado de San Miguel smack dab in the middle of urban Madrid. So where the heck does this bounty of nature's bouquet come from?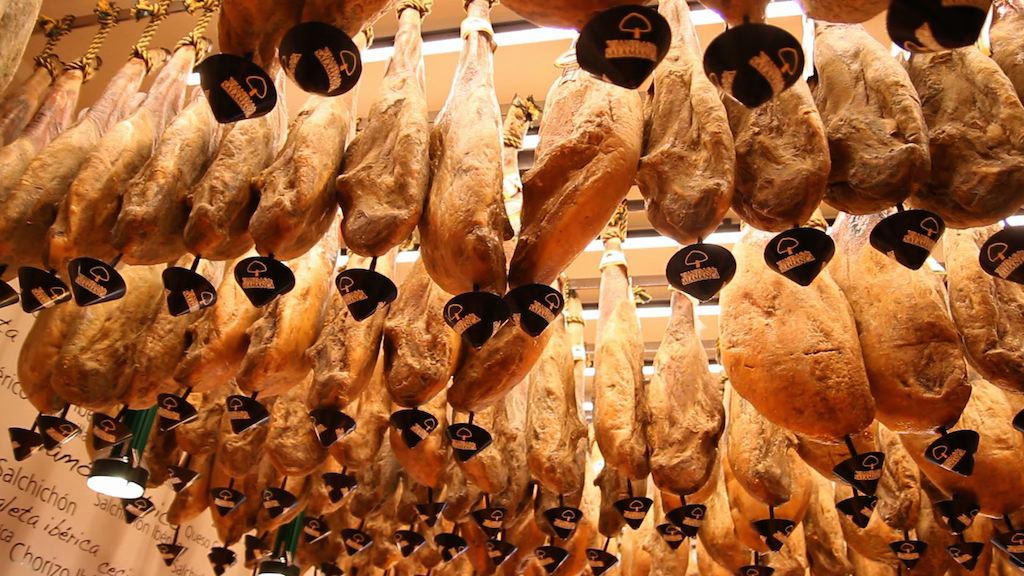 Finally you arrive to the other side of the market and you witness an upside-down field of dry cured, aged pig legs hanging from hooks on the ceiling: Jamón Ibérico. This is what heaven looks like for many a life-loving Spaniard. A finely-trained Spanish Jamón Ibérico master carver stands in front of you and cuts the pig leg into thin slices. He picks up a slice from the edge of his knife and offers it to you. Out of curiosity (and the fact that half of the pleasure of eating starts with the smell of great food), you accept the gift. You nibble at the perfectly-marbled slice and the glistening surface of the jamón ibérico transforms into a nutty, velvety gastronomic experience. You're immediately transported to the acorn forests from which these pigs originally inhabited and fattened up prior to the jamón harvesting season. In this moment, you realize why many equate jamón ibérico to fine caviar, truffles or wine. The Spainards do jamón well, and they're not afraid to leverage their own skills and provide it for many a gastronomic tourist (and local) who frequents Mercado de San Miguel.
In fact, that's what every entrepreneur must do. Entrepreneurs must pay attention to current trends and leverage their own skills to build their own influence.
It's one of the most important traits of an entrepreneur.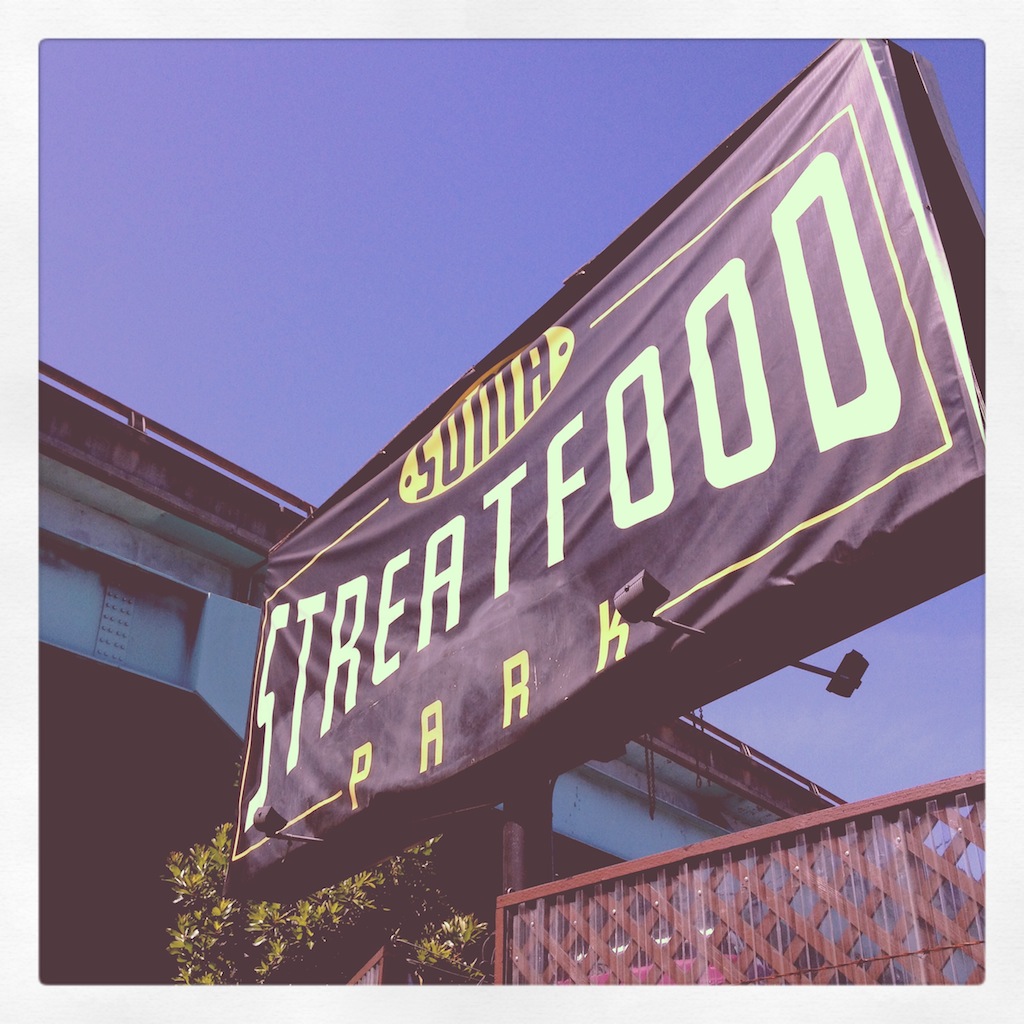 This week I had the privilege of meeting with the food entrepreneurs of SoMa StrEat Food Park, a collective of food trucks in San Francisco's SoMa District. Each one of them jumped on the hot trend of low-cost, high-popularity (hence profits) food trucks. They paid attention to current trends.
Also each of the SoMa street food entrepreneurs used their unique skills to create delicious and high-demand food businesses.
Thomas Eng from Burma used his cultural roots to create the only Burmese food stall in SF.
Frantz from Haiti opened "Carribean Spices" after dozens of family and friends urged that he open his own Haitian food venture after he catered their events and parties.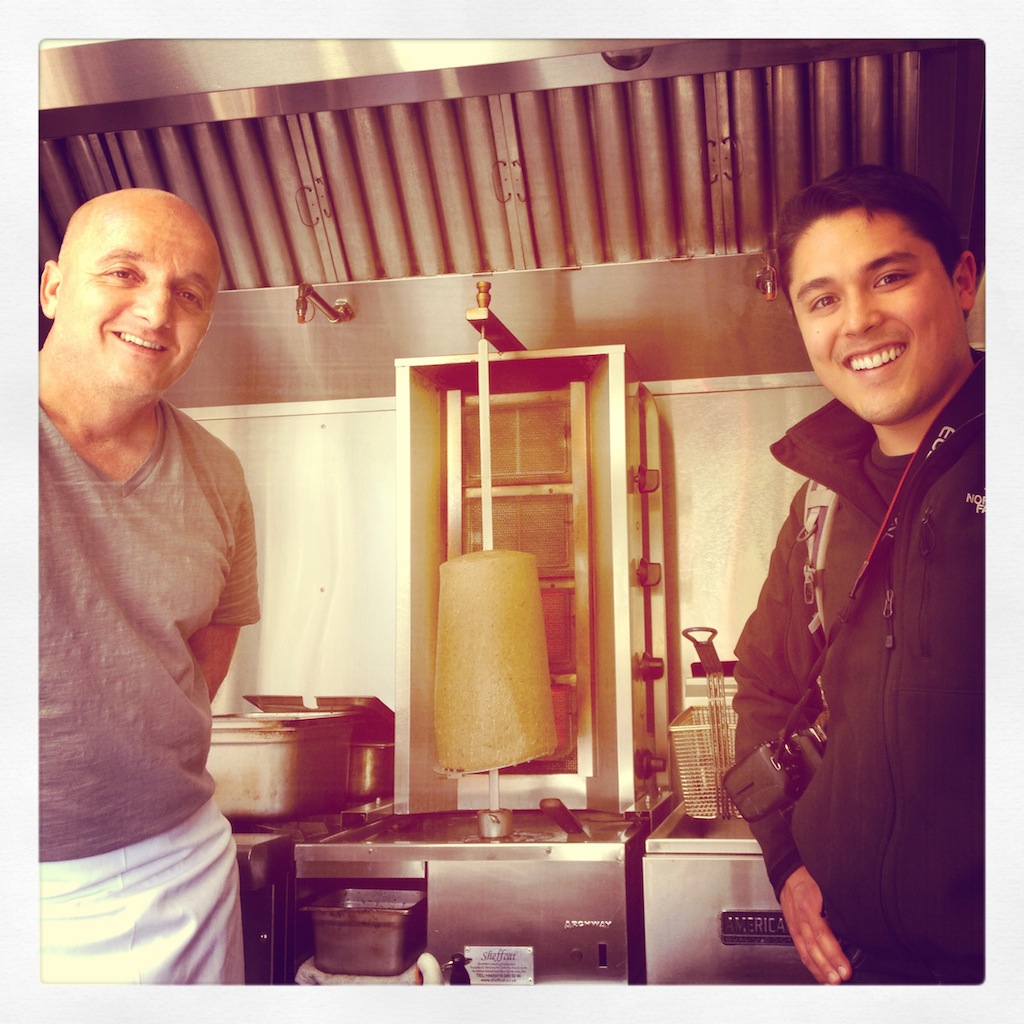 Yalcin utilizes his Mediterranean roots when carving up lamb for his greek gyros.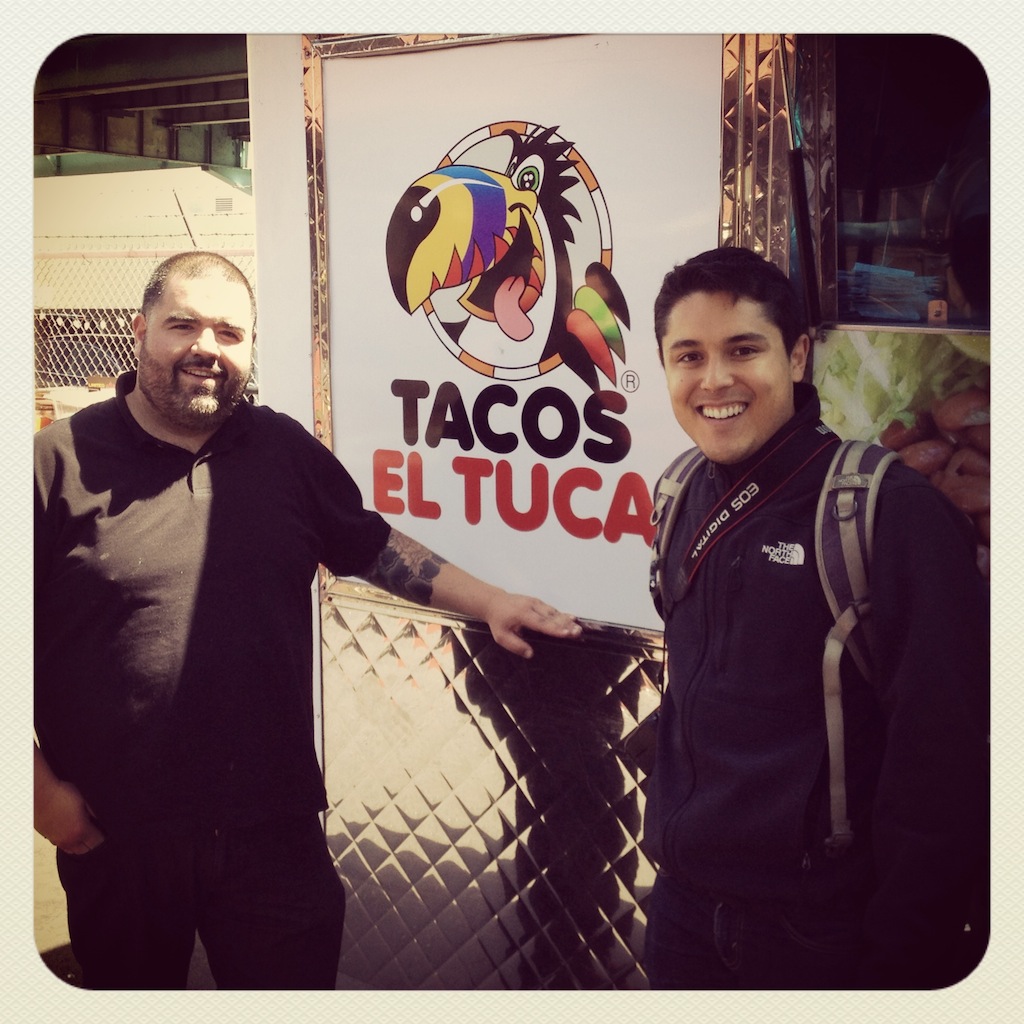 And Ivan perfected his food truck Tacos El Tuca after learning from his taco-making master and friend, Tuca.
Each one of these food truck owners understood their strengths, applied them to the popular food truck model and practiced the one trait that all entrepreneurs must master:
Pay attention to current trends and leverage their own skills to build their own influence.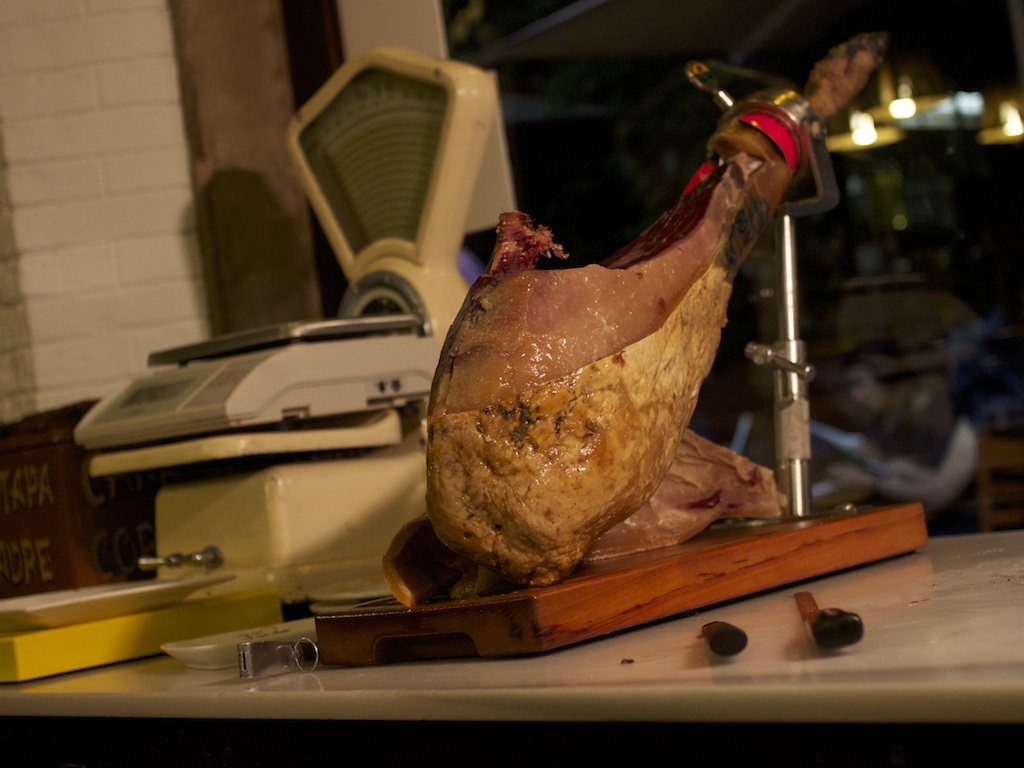 This month I also had the privilege of meeting with food entrepreneur Teddy Rebollo who is currently using his Spanish skills and blazing a new culinary trend: Jamón Ibérico in the United States. Teddy is a trained jamón ibérico master carver. He comes from the land of jamón. For years he's been importing and exporting the culinary specialty of Spain. His Ibérico Experience is one of the few companies in the US importing from Spain the finest ham in the world. Just like Thomas from Burma and Frantz from Haiti, Teddy, like many international food entrepreneurs, uses his own cultural skills and strengths to create a flavor-able, fortunate food business.
He's a pioneering entrepreneur: he's creating new trends and leveraging his own skills to build his business.
-:-
Jamón Ibérico food porn
-:-
Read: How to avoid (food) business failure
Read: How to get to solutions quicker – The Ben Tre Coconut Strategy